We accept non-aggressive, housebroken, and fully vaccinated guests who are at least three months of age and have been approved for boarding. We reserve the right to reject any pet who does not meet our guidelines. 
Our team must have a boarding application/agreement on file before your dog can stay with us. We'll also need a copy of your dog's vaccination records from your vet which can be uploaded on your customer portal or emailed to [email protected]. Once we've received your information, we will give you a call to set up your fee test stay! All dogs must complete a FREE test to stay to be approved for boarding. 
We require that all pet owners provide a veterinarian's receipt to prove the dog is current on the following:
Distemper (DHLPP)
Rabies
Bordetella (every six months or within the last six months before boarding)
All vaccines must be given through a veterinarian.  We do not accept vaccines given at home.
All guests need to bring their own food. We feed twice daily unless additional feedings are needed at no additional charge.
If your pet requires medication (prescription or over-the-counter), please provide a detailed list of medications and dosages and we will be glad to administer what is needed at no additional charge. We are also trained to give injections, which will be charged at an additional $20 per day.
Our team is more than happy to cater to guests with special needs. We are proud to care for geriatric pets and those with medication, physical handicaps, medical conditions, separation anxiety, special diets, allergies, fear of thunder or fireworks, and more! We are not only accustomed to this but we also appreciate every animal's quirks!
Our facility does not require dogs to have a flea preventive. But to offer the best protection for your pet, we advise putting a topical flea treatment on your pet at least one week before coming to our kennel. Your veterinarian will be able to recommend a product.
Bed, Blanket, Toys and Treats. Their own food in Ziploc bags or hard sided container. Anything you think will make them comfortable but make sure it's not something you think your dog will chew up or ingest. You do not need to bring dishes. 
Available Rooms and Pricing
Luxury Suites and Standards
Yes, luxury pet suites! Our themed rooms are perfect for our most pampered guests!
We are now taking reservations for our suites. If this is your first time at our facility, you will need to fill out a boarding application first which can be found in our customer portal. 
Please note that all owners are interviewed and all guests must be approved to stay in our cage-free luxury accommodations. Pets must also be housebroken and at least 12 months old to stay in a Luxury Suite.
All guests receive VIP treatment, which includes gourmet treats and daily spoiling. It is the ultimate luxury for your furry friend! Because our services in the suites are provided during the day, we charge a daily rate instead of a nightly charge. The prices are:
For one
lucky dog
$48
per day
For two
spoiled pooches
$75
per day
For three
pampered canines
$95
per day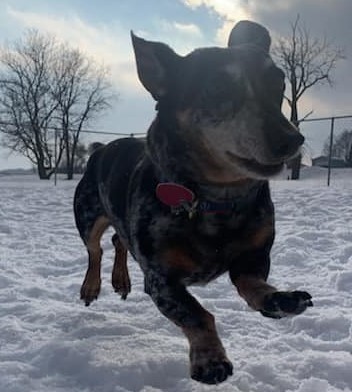 Payment is calculated and charged at pickup. We accept Visa, MasterCard, and American Express. Cash and local personal checks are also welcome.
Count on the dedicated staff at Daisy's Pet Retreat to give your dog the finest accommodation while you're away. Reach out to us to learn more about boarding your four legged friend with us.